Symantec Localization Zones: A Great User Experience Transcends Borders
Building the world's best data-centric SASE applications
It starts with network performance
After moving Symantec's cloud infrastructure to Google Cloud, we received fantastic feedback from our customers about the improved user experience. There has been faster time to value, on-boarding users much quicker. We've done testing that's shown a before and after latency improvement of 20%. So, as Google Cloud adds new points of presence – "PoPs" - in places like Delhi, India, Jakarta, Indonesia, while doubling down in locations like Belgium, it's hard not to get excited about how we'll be able to continue optimizing the user experience.
But the PoP footprint is just a small part of the user experience picture. What matters more is what type of network those PoPs are connected with. If they're only connected to the public internet with basic internet circuits, customers are at the mercy of the public internet between end users and the content. In a recent blog, we laid out how our Google internet backbone helps Symantec, as a division of Broadcom, deliver world-class performance and avoid the pitfalls of the do-it-yourself network approach adopted by many Cloud SWG vendors.
After moving Symantec's cloud infrastructure to Google Cloud, we received fantastic feedback from our customers about the improved user experience.
The Symantec team, as part of Broadcom Software, is happy to be focused on building the world's best Data-Centric SASE applications, and not worrying about physical and connectivity layers. We think the public cloud providers are always going to be better at that than us and our competitors. What we like to say is "it's pretty tough to out-Google Google" when it comes to infrastructure. In addition, because so many third party applications have been, and will continue to be, moved into the public cloud, it gives us a big advantage to be hosted on the same cloud fabric as many of those apps.
Introducing Localization Zones – further improving the user experience
Job number one of a great network is to provide a good user experience in terms of performance. However, speed doesn't matter if you end up at the wrong destination, at least in terms of how the end user sees the web. Customers are often reminding us that the user experience is not only shaped by network metrics such as latency, up-time, and throughput but it's also about getting the correct content. That can go a long way in keeping users happy, and happy users mean faster, lower friction cloud deployments. That brings us to Localization Zones, a key new feature of our Cloud Secure Web Gateway (SWG) solution.
Users may be working from locations where we, our competitors, or even public cloud providers can't rationalize placing a physical PoP. A great example of this is Mauritius, a small island off the eastern coast of Africa, where a data center is unlikely to ever be prioritized by a SASE vendor. It's unfortunate, but it's a business reality. The result is that users in Mauritius will always be accessing content through a SASE PoP in a different country, and content providers will return content based on the SASE PoP's country of origin, rather than the user's country of origin. Imagine searching for a restaurant and getting recommendations for another country and in the wrong language!
Localization Zones allow our Cloud SWG to request content in a manner that content providers think is coming from the user's home country. Consequently, users get web content localized in a familiar way. Simply put, we are delivering a native user experience in terms of both performance and localization, but completely secured by our SASE Cloud. Best of all, it's all automatic and available to all customers at no extra charge, with nothing for end users or administrators to configure.
What it means for IT teams
Localization Zones really help our customers' IT practitioners who want an easier, lower-friction roll out. They experience lower stress, fewer delays, and the solution is better accepted by the user population as they deploy it to the various countries where they operate. As more IT teams are challenged with rapid cloud deployments, they are requesting more friction-reducing features to reduce deployment headaches and emotional pushback. It's a marriage of high performance and a great user experience - that results in an accepted solution. Of course, when the solution is accepted, that's when the users are the most secure. When users reject a solution, that's where they may circumvent security or throw up roadblocks for the IT team. And more trouble tickets and shadow IT are not what customers are looking for. It's much better to provide a great user experience, and remove the incentive for users to complain or go underground.
Solving the problem with the browser?
Mass deploying global settings, by fiat, it's just not a formula for success. Every time something goes wrong you'll have even more upset users and trouble tickets. Customers really need an adaptive solution that lives in the cloud, and that's what we're delivering. We don't ask end-users to solve problems and we also don't want customers to deploy more on-device customizations or network hardware just to solve content localization problems. Before the Localization Zone capability came along, customers occasionally asked us to solve the localization problem with browser workarounds, yielding spotty results. We quickly realized that we needed the Localization Zones concept, something only possible with a cloud native service mesh like ours.
Why doesn't every Cloud SWG offer Localization Zones?
It all comes back to the network. Other Cloud SWG vendors build a PoP in a location, and then order internet circuits from the local ISP. But once they have those internet circuits, every packet that leaves their network is subject to the whims of the public internet. They get what the public internet gives them, including inefficient routing and a data path that they have no control over. On the other hand, once you control a large percentage of that data path, on a private backbone network such as the one operated by Google Cloud, you have tools that are much more powerful than if you're relying on public internet transit. That's the key to being able to provide the Localization Zone capability that we've layered on top of the Symantec Cloud SWG - control of the data path.
Who, When, Where and How Much
The Symantec SASE Cloud team began rolling out the first of 25 Localization Zones in late August of 2021. Our strategy is to enable Localization Zones throughout the world in nations which are unlikely to see a local facility in the near future. There we can release the full potential of Localization Zones and deliver great, native user experience on top of our industry-leading network and data security.
As I've previously mentioned, the best part is there's no extra charge. Cloud SWG customers who are purchasing Symantec Web Protection or renewing their Web Security Service licenses get it absolutely free. One day, you wake up and there's more value in the service, exactly how subscription SaaS services should work.
Contact a Broadcom Software representative today to learn more about Localization Zones and how Symantec Web Protection can help you with a flexible, better, and more secure, user experience.
Broadcom Software Blogs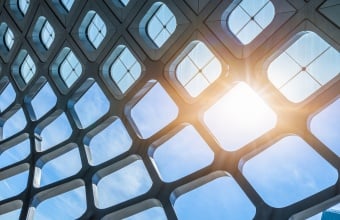 Partnering with the best should be in your plans for success
Broadcom Software Blogs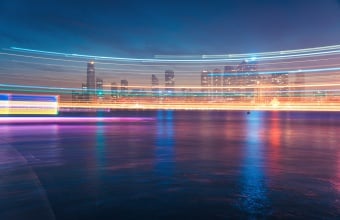 Our focus is business-critical software that modernizes, optimizes, and protects
Want to comment on this post?
We encourage you to share your thoughts on your favorite social platform.