Strengthening National Security through Public-Private Partnerships
Here's how the National Security Group at Symantec is working with Uncle Sam to help protect its far-flung data networks
Cyber defense focused Public Private Partnerships (PPP) can bring together resources from companies like Symantec with policy makers to ensure the U.S. government – especially the Intelligence Community and Department of Defense (DOD) – can better protect their networks, from on-premises to the cloud.
Last month, representatives from the Symantec National Security Group were invited to the White House to brief U.S. government leadership from the Office of Science and Technology Policy (OSTP), Department of Defense, Joint Artificial Intelligence Center (JAIC), and Office of the Director of National Intelligence (ODNI), Artificial Intelligence (AIM Initiative) on next-generation Artificial Intelligence (AI) and Machine Learning (ML)-enabled technology for cyber defense.
The briefing covered cutting-edge Federated AI/ML technology and Symantec's Integrated Cyber Defense (ICD) platform to plan, prepare for, and conduct defensive operations across whole enterprise attack surfaces at speeds faster than human threat actors can achieve. Federated AI/ML can deliver a force multiplier for our national security cyber operators as they aggregate and analyze massive and growing data sets to produce higher value leads for deeper investigation or to recommend hardening options.
Particularly in the area of cyber security, Symantec and its industry peers have tremendous resources that can be leveraged for homeland and national security.
In addition to discussing our organizational commitment to investing time, effort and energy to defend our national security and make the cyber domain safer for all – the briefing also highlighted two world-class centers of excellence within Symantec that are leading industry's effort to research, test and deploy AI/ML technologies:
Symantec's Center for Advanced Machine Learning (CAML) conducts research and development in core AI/ML, deep learning and other techniques. Bringing this R&D to bear in the national security space means that the military and U.S. Intelligence Community can more effectively utilize telemetry gathered by security systems and more than 120 million sensors, parsing trillions of lines of data to uncover malicious files and URL threat indicators at a rate no human can match. That intelligence can be used to block attacks across endpoints, clouds and networks.

Symantec's Research Lab (SRL) holds a leadership role in exploring future cyber security technologies across industry and academia. SRL was formed in June 2002 to secure the world's computing devices and information through novel security and privacy paradigms. As Symantec's global research organization, SRL is focused on driving trust and safety in an online world by creating new paradigms to enable digital security and privacy. SRL has played a leading role in exploring many cutting-edge technologies now commercialized across Symantec's many product areas. Such technologies from the group include targeted attack protection, reputation-based security, industry-leading rootkit protection, cloud-based security services and some of the industry's earliest behavioral protection technologies.
Particularly in the area of cyber security, Symantec and its industry peers have tremendous resources that can be leveraged for homeland and national security. Symantec's participation in the Defense Industrial Base Cyber Security Program (DIB CS), which is composed of defense contractors with clearances and exists to improve information sharing between the DOD and industry, is an excellent example of a PPP that provides value to both government and industry. An effective PPP fosters innovation.
Why Symantec?
Symantec operates the world's largest civilian Global Intelligence Network (GIN). Combined with the Symantec ICD platform, these capabilities unify products, services and, perhaps most importantly, industry and agency partners. Symantec is in a perfect position to augment agency intelligence collection and analysis, enhancing the U.S. government's comprehensive cyber posture and protecting the .mil and .gov domains against sophisticated threats.
As Symantec has evolved to become the global leader in cyber security, our partnership with industry, government and the public enables us to secure the most important data wherever it lives. The National Security Group at Symantec is excited to build on its kickoff conversation at the White House and to partner with our country's premier cyber operators to enhance their abilities to keep Americans safe.
We were truly humbled and honored to share our knowledge and our commitment to whole of nation efforts with OSTP, DOD and ODNI, and look forward to continuing conversations to drive innovation across the government.
Symantec Enterprise Blogs
White Paper
Symantec Enterprise Blogs
You might also enjoy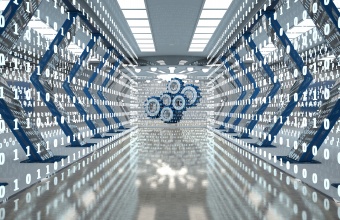 How Symantec Enterprise's Integrated Cyber Defense reduces the integration burden on customers in a fast-changing security world
Symantec Enterprise Blogs
White Paper
Want to comment on this post?
We encourage you to share your thoughts on your favorite social platform.