Protection and Prevention from Symantec Solutions
Focus on the facts
We've heard the claims competitors make, and we've seen many that are intended to persuade without regard for the truth. At Symantec, by Broadcom Software, we like to focus on facts and build our technologies around real cyberattacks and real threat research. This means prevention; it means protection; and it means our customers can sleep at night knowing Symantec has its eyes trained on protecting their businesses.
Today, we are focused on four specific facts. They are important because these are the reasons why our customers continue to place their trust in us for their security protection. Take a look.
Fact # 1: Symantec delivers a single agent and customizes management for our customer's environment.
Symantec Endpoint Protection is delivered in a single agent – one that also extends EDR, Cloud SWG, ZTNA, Cloud Firewall, CASB, DLP and other capabilities. Symantec products also are moving quickly to a single agent across all product lines.
Symantec's mix of cloud, on-premises and hybrid deployment options fit specific customer needs, and customers are not forced into a cloud-only solution. We offer flexible deployment, unlimited scaling and massive infrastructure support.
Fact #2: Symantec uses every technology we have, 50+ and counting, to protect customers.
Signatures have been around since Symantec began shipping security products. They are fast, efficient and have an extremely low false positive rate. They remain a small but active part of our security solution because they also do something ML signatures cannot: identify a threat by name.
We do not call ourselves an AV company. That would be ignoring the 50 additional protection technologies we deploy, including new innovations we have created like Adaptive Protection.
Fact #3: Symantec responds to today's threats.
The protection in SES Complete is never out of date. Symantec invented the concept of LiveUpdate because there was a true customer need. As AI signatures go out of date, they are quickly refreshed, with LiveUpdate supporting a critical step in staying ahead of the threat landscape. This means that whether a customer's environment is rooted in a Cloud, On-prem or Hybrid operation, Symantec quickly and efficiently updates the Symantec Enterprise Security clients with the latest protections to stop threats.
And all of our detections, as well as observed events, are enriched with threat intelligence and MITRE ATT&CK context, to provide visibility. To top it all off, SES Complete provides response options so you know what steps to take once a threat is detected.
Fact #4: Symantec offers a single solution that provides full attack visibility and outperforms competitors in 3rd party tests.
When considering endpoint security options, there are many technologies that should be included in order to receive a complete solution. Symantec sells these capabilities as one product. EDR functionality, along with Endpoint Protection, and Threat Intelligence are all part of our single "SES Complete" customer offering.
This package of endpoint security capabilities comes together as a single winning combination. As proof, we look to a newly released, real world test where Symantec outperforms our competition with 100% accuracy. And that's the truth.
We can't possibly share all our truths here. If you want to hear more: contact us here and learn how Symantec can deliver comprehensive protection for all your traditional and mobile devices across the entire attack chain.
Symantec Enterprise Blogs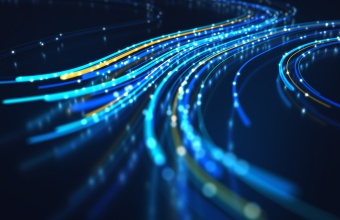 5 Questions Security Practitioners Should Be Asking
Symantec Enterprise Blogs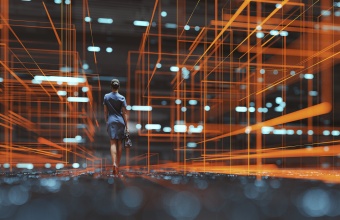 Helping navigate a new landscape
Want to comment on this post?
We encourage you to share your thoughts on your favorite social platform.