Introducing DLP Innovation Labs
Without validation it's not innovation
As the leader of the Symantec Data Loss Prevention's Detection R&D team, I believe that innovation in DLP detection is key in meeting customers' ongoing needs in data loss prevention. To help meet the challenge our customers face and develop the next generation of DLP detection technologies, we have released a feature called "DLP Innovation Labs".
Innovation within Symantec DLP is an endeavor, with a high degree of emphasis on thorough validation. We must validate the usability and efficacy of our innovations in the real world if we are truly going to solve a customer problem. To evaluate the efficacy of a prototype, we measure its "Recall Gain." Recall Gain is the number of data loss incidents detected that existing technologies failed to detect. Similarly, we measure false positive rates for our prototypes to make sure it is not too noisy for the incident remediators. High false positive rates can significantly impede adoption of new DLP technologies, however sophisticated they may be. It is therefore important to address false positive issues in the nascent stages of the prototype.
DLP Innovation Labs allows Symantec to measure the above metrics for the prototypes deployed, while maintaining complete privacy of the real world customer data being processed. Only the customer can see the potentially sensitive data processed and captured in the "events" generated by the prototypes. They can then deem these events as either a false-positive or true-positive.
The customer feedback received via DLP Innovation Labs enables our research engineers to rapidly iterate and fine-tune their prototype implementation. It helps shorten the overall development time for DLP detection features from conception to productization. The best part, however, is that it ensures features we ship are already proven to solve real world customer problems. It is something I am very excited about. With DLP Innovation Labs, we have taken another leap forward in accelerating innovation.
If you are a Symantec DLP customer, you can learn more about DLP Innovation Labs, the various prototypes we are running, and how you can participate here.
Symantec Enterprise Blogs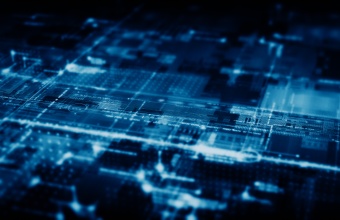 Symantec DLP is now Chrome Enterprise Recommended
Symantec Enterprise Blogs
Want to comment on this post?
We encourage you to share your thoughts on your favorite social platform.