Broadcom Software: The Return to Face to Face Customer Engagements
Personal engagement is critical to our business
It's been great to see people returning to face-to-face meetings in recent months – for us at Broadcom Software, a little more than most.
Talk about timing: just as we completed the acquisition of Symantec in November 2019, a global pandemic hit. With companies shutting their offices and shifting to remote work, Covid restrictions limited our ability to communicate with customers about the great value the acquisition brings our customers to mostly virtual communication channels. Even after we formed Broadcom Software as a dedicated business one year after closing the deal, the timing still wasn't quite right to return to in-person meetings on a large scale.
My team and I finally got back on the road last month, holding three customer events over a week in London, Paris, and Bologna. And what a tremendous experience it was.
You can be very well positioned in the market in terms of scale and reach. You can have a very well thought through strategy. And you can communicate your strategy via virtual communication channels. At Broadcom Software, we take pride in being able to check all three of those boxes. But these live customer events reminded me just how critical face-to-face communications is for successful business relationships.
It doesn't matter how good everything looks on paper; when you're the CIO, CTO, CISO or CPO of a large organization dealing with a big supplier of many of your business-critical applications, face-to-face, personal engagement with the individuals driving those software roadmaps and supporting services is critical.
Over the course of our conversations, customers talked about three primary challenges where the pandemic left an indelible mark including:
Evolution to an increasingly hybrid digital environment
Maximum agility and efficiency require employees and business critical applications being able to transition seamlessly with the same experience, protected by the same security policies, across on-premises, cloud and remote working environments. To support that, a core part of our mission is to enable customers to consume software in whatever format they want, across those different environments. Our Web Protection Suite (WPS) is a good example.
Reducing costs through the simplification of IT operations
Many of our customer environments are burdened with an accumulation of vendors, vendor software and commercial agreements that either overlap with each other or outright duplicate one another. It's not uncommon for us to come across customers with a couple of hundred vendors in the same security stack. Often exacerbated by historical M&A activity, it's also quite common to see large customers with offices all over the world that have dozens of different commercial agreements in place – all with the same vendor.
It's not unusual either for customers to share with us that in some parts of their organization they are still trying to figure out what software is running where and under what licensing agreement. It was great to feel the enthusiasm in London, Paris and Bologna for the efficiencies our breadth and scale of operation can bring customers in procuring and managing their software. To give just one example, our Portfolio License Agreement (PLA) provides a single license allowing access to our entire portfolio spanning all our acquired companies.
Lingering skills gap
We're not just intimately familiar with the cybersecurity space, where the shortage of skilled people shows little sign of abating. We have the same visibility into the challenges finding people who can serve the mainframe market, a shortage that's made worse as older, skilled experts exit the workforce for retirement. Our Vitality program is a great example of the kind of hiring, training, and customer placement programmes we are investing in to counter that trend. Vitality is a skills development program designed to cultivate next-gen mainframe talent. And while Vitality serves the mainframe market, I was able to share with customers that we intend to expand our existing training programmes in other core security and agile operations market segments as well.
A last take-away from our mini-European tour. Customers I met with invest a lot of time figuring out how to adjust their strategy and operating model in response to disruptive market forces. Whether we're talking about geopolitical impacts on supply chain operations, new entrants in the marketplace, or intensified M&A activity by competitors, many customers spend as much time thinking about how to reinvent their operating model as they do on optimizing their current model. As a large and trusted partner, one that's intimate with current models, it's clear to me that we're very well placed to help shape these ideas as well as enable customers to execute on their transformation.
To learn more on how Broadcom Software can help you modernize, optimize and protect your enterprise, contact us here.
Symantec Enterprise Blogs
Symantec Enterprise Blogs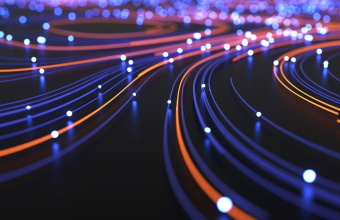 Broadcom Software customers are already seeing the benefits and there is more to come
Want to comment on this post?
We encourage you to share your thoughts on your favorite social platform.