Broadcom Software and Google Cloud: A Partnership to Modernize the Enterprise
Broadcom Software customers are already seeing the benefits and there is more to come
Google Cloud has been a trusted partner in the Broadcom Software modernization journey. Recently Andy Nallappan, Broadcom Software CTO and Nirav Mehta, Google Cloud Product Leader, discussed how this partnership continues to show significant benefits for Broadcom Software and our customers, including: faster delivery of products, standardized security practices and tools, and improved compliance. By adopting Google Cloud as a uniform, scalable, cloud-agnostic platform for product development, Broadcom Software has been able to deliver rapid elasticity when catering to increased spikes in requests for products that can reach up to 1 million requests per second. Moreover, we could introduce more modern practices into our technology stack like containerization that leverages Docker and Kubernetes.
Nirav recently sat down with Andy to have a conversation about how Google Cloud has been vital to the Broadcom Software modernization journey and some of the early results.
Nirav: What was involved in bringing together the software companies you acquired?
Andy: People have known Broadcom as primarily a hardware company, but in the last three years, we've expanded and become one of the largest software players in the world. We were able to do this by buying two major enterprise powerhouses: CA Technologies and Symantec. CA had mainframe, infrastructure and enterprise software offerings and Symantec developed cybersecurity applications for the enterprise. Both had SaaS offerings that were hybrid offerings: available via the cloud and through data centers and both also provided on-prem software. It made for a complicated asset, but one we knew we could bring closer together from an architectural perspective for the maximum benefits to not only our customers, but their customers as well.
Nirav: What were your objectives in terms of how you wanted to transform your enterprise software stack?
Andy: My organization, Broadcom Software, set out on our software modernization journey for a variety of reasons, including the need to bolster product resiliency, reduce the chance of outages, and improve our time-to-delivery cycle for releasing new capabilities and applications. Yet the most important driver was to reimagine, deliver, and support our portfolio as an integrated bundle of software rather than a series of one-off point solutions assembled from prior acquisitions. We did not have a blueprint for this at Broadcom, since we had traditionally acquired hardware companies so we needed to partner with the best to help deliver on our goals.
The important thing to achieve success, was to leverage the strengths of each part of our software organization. These acquired companies had grown through acquisitions and operated in vertical silos. We looked for ways to break them out of those silos and create an offering that was bigger than the sum of its parts. We worked to give each organization a single pane of glass to better manage the business and track what was happening from the sales motion to customer adoption to R&D. Above all, we wanted to liberate our product teams to focus on delivering technologies that solved big, complex problems for our customers, without getting bogged down with different architectures and platforms.
Nirav: Could you please share the story of your first workload migration to Google Cloud?
Andy: Yes, for our first workload migration we focused on one of the Symantec Enterprise products, our Web Cloud security offerings. The technology was running in 50-plus data centers globally, which we knew could be optimized. We set the goal to migrate to Google Cloud, replacing all 50-plus data centers in six months. These are both time-sensitive and customer-sensitive workloads because any problems would have a huge impact on customers. We worked very closely with the professional services group in Google Cloud, whose teams had to make a lot of adjustments to the network including: IPs, load balancing, latencies and localization. We bought Symantec in November 2019 and by April 2020, more than 80% of the data source was replaced. By the end of June 2020, we were finished with the first phase of the whole cloud migration.
We did this without any noticeable impact to our customers, which was imperative. Now, two years later, customers see the benefits of this migration to a single platform on the cloud. We viewed this as an opportunity for our teams where we could take on a huge challenge, map the direction and succeed: which we did. This is not common in our industry and we feel it is just one way that sets Broadcom Software apart from others. The journey has not been without its challenges, but the overall outcome is clear: We feel better positioned to execute on our bold vision and to empower our customers to achieve their business goals, drive innovation, and always keep modernizing our software solutions.
Google Cloud has been a trusted partner in the Broadcom Software modernization journey.
Nirav: What key benefits operationally are you now seeing because of your migration to Google Cloud?
Andy: Re-architecting around a modern software platform has enabled better delivery across our entire portfolio and provides more consistency and ease of integration for individual applications. It has also created synergies and efficiencies for the different software business units and product portfolios. Indeed, standardizing on a common architecture and embracing new open systems-oriented engineering practices is a good business practice, delivering huge economies of scale—including a reduction in overhead—while simultaneously improving software efficiency. As part of that efficiency, we trained more than a thousand people and increased the skill set of our workforce. Our employees saw this as an opportunity to further expand their skills and used the time and opportunities to gain skills we will be using as we move into the future. We now have a cloud conscious culture and a cost-conscious culture, giving us momentum to run our business efficiently and optimize the culture to deliver improved benefits to our customers.
Nirav: You mentioned training was key. How did you perceive the support from Google Cloud in terms of virtual and classroom training?
Andy: Regarding training, we had different kinds of options for our employees including: Self-based learning, instructor-led virtual training, and on-demand training. We trained about 16 different product teams in over 16 countries, allowing thousands of our employees to be trained.
When it comes to the cloud, people have instant access to everything and it creates an environment for people to explore new things. Optimization is a journey, and it can be done on a micro level without a big investment. That is one of the biggest benefits of our migration to the cloud for our employees and makes the cloud much more effective inside of our organization.
Nirav: What were the challenges you encountered during the migration?
Andy: As with any migration there are challenges and there is no perfect time to complete a migration. The larger the migration the larger the challenges. This was true for Broadcom Software as well, and with the project lasting over eight months, sometimes we had to make compromises to keep moving and deliver the best benefits to our customers. But in the end, even with these challenges, we worked with the Google Cloud product teams to find the best solution and a path forward. Any time we had issues or problems to solve, our team at Google Cloud worked with us to resolve them. That is the sign of a great partnership from my perspective.
To learn more about how Broadcom Software's partnership with Google Cloud benefits our customers, contact us here.
Symantec Enterprise Blogs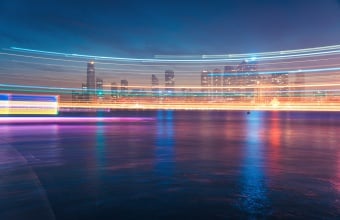 Our focus is business-critical software that modernizes, optimizes, and protects
Symantec Enterprise Blogs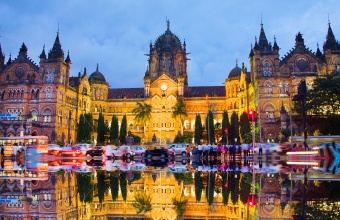 A partnership that is optimizing for the future
Want to comment on this post?
We encourage you to share your thoughts on your favorite social platform.