How Telefónica Stays Focused on the Future with Broadcom
Connected by Broadcom
Broadcom is connecting everything. Our technology — both semiconductor and infrastructure software—powers the most complex IT environments in the world and touches everyday life — from the latest mobile and home devices to the Cloud, to service provider networks, to software and critical infrastructure. The Connected by Broadcom interview series features discussions with enterprise leaders who partner with Broadcom to take their business to the next level.
I had the privilege of talking with Chema Alonso, the Chief Digital Officer at Telefónica, as part of our Connected by Broadcom interview series. Telefónica is one of the largest telecommunications companies in the world and provides fixed and mobile telephony, broadband, subscription television and digital services, operating in Europe and the Americas. Even more impressive is the continued evolution of the company in recent years in response to the growth of the Internet.
There's perhaps no one better to help us understand those changes than Chema, who is the person helping bring all of the pieces together at Telefónica. Known around the company as the "data and analytics guy," he brings a unique perspective on the latest trends – as well as everyone's favorite term nowadays: digital transformation.
Below are some key insights from our very interesting conversation. You can listen to the entire interview here as well.
Chema has been passionate about computer technology for as long as he can remember. From studying computer science in college, to obtaining a Ph.D. His chief interest was in databases and after graduation, he wound up applying his expertise by creating applications for data warehouses. But when attackers began deploying SQL injection techniques, Chema knew that any attacker seeking to exploit a SQL injection technique also needed to know a lot about databases. This prompted him to start his own cybersecurity company at 24, helping him gain valuable insights while on the front lines of cyberdefense. He then joined Telefónica, where he ran the company's cybersecurity business, which grew into a half billion revenue operation. And as this almost 100-year-old company grew, it embraced a more data-centric strategy predicated on moving information from different silos to the cloud. That's when Telefónica tasked Chema to carry out that transformation as its new chief digital officer.
When it comes to furthering innovation, Chema focuses on equipping the company's data platforms, digital products, and services with the best digital technology to support Telefónica's development of products and services.
And as this almost 100-year-old company grew, it embraced a more data-centric strategy predicated on moving information from different silos to the cloud.
As the Internet grew in the late 1990s, the company transitioned its business to become a leading internet service provider in Europe and Latin America and one of the biggest providers of internet and broadband connectivity. As the market evolved further with the emergence of smartphones and new digital services, Telefónica continually responded to shifting customer demand to transform itself and push into new markets. And as technologies continue to advance, Telefónica continues to respond:
Optimizing broadband for its customers with easy to implement configurations and provisioning, they are careful to create the best possible experience for their users.
Video is top of mind and Chema foresees a platform that will allow customers to enjoy all the experiences of digital services that are going to be made available through Telefónica's networks.
Telefónica views Wi-Fi as a major differentiator. Taking advantage of every new capability that Wi-Fi standards allow is very important and providing the best Wi-Fi experience is a strategic necessity.
And as Chema notes, each time the Internet has changed, so has Telefónica – the latest shift being the advent of digital transformation, along with Web 3.0 and the advent of the metaverse.
It's up to Chema to divine how that future will likely unfold and how Telefónica will support its current and new customers with its portfolio of Wi-Fi, fixed and mobile connectivity products – as well as be ready for whatever comes next. And change is not a question of if, but a matter of when. "I think that this is going to happen sooner than people think," according to Chema. To help with what comes next, Telefónica depends upon innovation at Broadcom for crucial device technology - both on the network and the chipset level.
Telefónica works closely with Broadcom, benefitting from a broad portfolio of solutions and a company that powers the most complex IT environments in the world. The "honest and open" relationship between the two companies creates the foundation for innovation and collaboration.
Broadcom products have been designed and optimized for end-to-end integration and deliver the best-possible performance. That's Connected by Broadcom.
Symantec Enterprise Blogs
Symantec Enterprise Blogs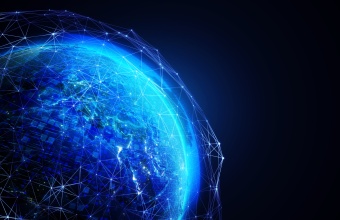 An Update from Hock Tan, Broadcom President & CEO
Want to comment on this post?
We encourage you to share your thoughts on your favorite social platform.