Broadcom and New Innovations in Wireless Broadband Infrastructure for the Future
Broadcom: 2023 Tech Trends That Transform IT
This is a continuation of Broadcom's blog series: 2023 Tech Trends That Transform IT. Stay tuned for future blogs that dive into the technology behind these trends from more of Broadcom's industry-leading experts.
If you build it, they will come.
Perhaps nowhere is this truer than when it comes to wireless infrastructure. Each successive generation of Wi-Fi has spawned an ecosystem of new products, devices, technologies, and capabilities. From web browsing and smart phones to video chats and cord-cutting, Wi-Fi has been the foundation for connecting our digital age.
And now, the convergence of a new Wi-Fi standard, newly available wireless spectrum, and multi-gig broadband speeds promise to transform IT -- and how we live and work. Wireless applications that take advantage of the latest Wi-Fi standard will point the way to a rich future of immersive and interactive experiences for consumers and enterprises in 2023.
Constant Progress
It was just a few years ago that Wi-Fi operated on just a couple of bands. These bands hosted everything from Bluetooth devices to cordless phones to baby monitors. All this changed with concerted industry effort to free up additional spectrum for higher speed, lower latency Wi-Fi that drives more immersive digital experiences for us. The Federal Communications Commission (FCC) in April 2020, opened up 1200 MHz of spectrum in the 6-GHz band for Wi-Fi use. This large swath of pristine spectrum allowed newer, high speed Wi-Fi devices to operate with lesser congestion. The contiguous band also offers the opportunity to carry higher data rate communications over broader bandwidths.
Blazing Speed. Lower Latency.
Wi-Fi 6E products launched soon after FCC made the new airwaves available delivered over 2 Gbps speed of wireless broadband data to your palms. The Wi-Fi 6E ecosystem is firmly rooted now as more countries open up 6 GHz spectrum for unlicensed use. A variety of devices including phones, PCs, tablets, TVs enjoy these blazing speeds over the 6 GHz band today.
With these speeds and low latency, Wi-Fi has ably complemented 5G. This is a major fillip to immersive applications as device makers and service providers use these two technologies to provide a seamless experience to their customers.
2023 takes the Wi-Fi momentum up a notch. An even newer Wi-Fi standard, Wi-Fi-7, is now available to exploit an even broader swath of the wireless spectrum – 320 megahertz (MHz) – that equates to download speeds of incredibly fast 5 gigabits per second on your smartphone.
Taking Off
We announced our full portfolio of Wi-Fi 7 solutions last year, and are eagerly awaiting end devices from our partners to proliferate in the market this year.
The new Wi-Fi standard is expected to transform telecommunication, entertainment, gaming, computing, and other industries. By the last quarter of 2023, this momentum will grow substantially as the new Wi-Fi standard ecosystem takes off in conjunction with the availability of a full ecosystem Wi-Fi 7 devices.
The flip side to the exciting Wi-Fi story is that broadband coming into homes will also become faster and faster. 10 Gigabit broadband speeds will be introduced in the next few years. This is especially important in that the ability to take the fullest advantage of multi-gig broadband – to distribute across all a home or office's devices – demands great Wi-Fi.
Why does all this matter?
Gateway to the Future
Each generation of Wi-Fi has been designed, at least in part, to enhance the user experience at that time. The new broadband Wi-Fi infrastructure will do the same for the future.
As we enter 2023 latency becomes the most critical challenge for technology and the user experience. For example, gaming that continues to grow in popularity requires very low network latency. Consumers will be demanding richer internet experiences. Artificial reality (AR) and virtual reality (VR) devices for both the consumer and the enterprise will also depend heavily on very low latency communication. The availability and delivery of reliable AR and VR technology offers the potential for vast new contributions to fields as diverse as education, telemedicine, and still yet unimagined new possibilities for work, play, information, and entertainment.
This future that the new Wi-Fi broadband infrastructure will make possible awaits us all. It will transform IT and how we live and work and play. If you build it, they will come.
Symantec Enterprise Blogs
Symantec Enterprise Blogs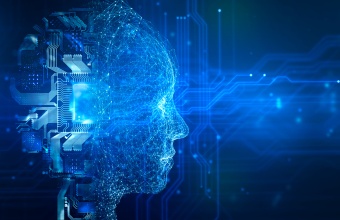 Broadcom: 2023 Tech Trends That Transform IT
Want to comment on this post?
We encourage you to share your thoughts on your favorite social platform.