States Taking Measures to Make it More Convenient to Vote
Along with old-fashioned paper balloting, modern tech helping to make it far easier for voters to be heard at the ballot box
Historically, mid-term elections are a poor reflection on the world's most powerful democracy. Turnout is typically tepid compared to a presidential election year. In fact, the 2014 midterms went down as one of the worst since WWII: Only 37% of eligible voters bothered to cast their ballots.
But this year's midterms may break with precedent. Spurred on by the confluence of headline events - reports of past Russian interference, charges of potential campaign collusion, a contested Supreme Court confirmation – a far greater number of Americans are expected to cast their ballots on Nov. 6.
If you're going to be one of them, the good news is that states are offering more options than ever for you to register and vote.
Case in point: Washington State. This year it enacted laws that automatically register voters, pre-register 16- and 17-year-olds, and allow for election-day registration.
While the deadline to register has passed for 16 states, it's still open for the remainder. And most states make it as easy as ecommerce. All but 12 allow you to register online.
Registration may be going digital. Voting itself, however, isn't. The consensus among election officials and infosecurity experts is that it shouldn't, not anytime soon, because at present there's no way to protect the sanctity of the individual ballot from hackers and hostile states that can reach it via a digital network.
Nevertheless, modernity refuses to be stopped. In recent years, states have continued their march to make voting more convenient, accessible, and universal.
For example, all the citizens of Washington, Colorado, and Oregon are receiving their upcoming midterm ballots by mail. They can deliver them to their precincts themselves or let the U.S. Postal Service do the honors.
Meanwhile, California and Utah are moving toward mail-only balloting. Results have been promising. 52%of Californians let the postal service do the walking, while 68% of Utahans did.
Thirty-four states allow for early voting and 29 for "no-excuse absentee voting" — that is, you don't have to be out of the country, your state, or otherwise indisposed to vote as an absentee.
What Options Does Your State Offer?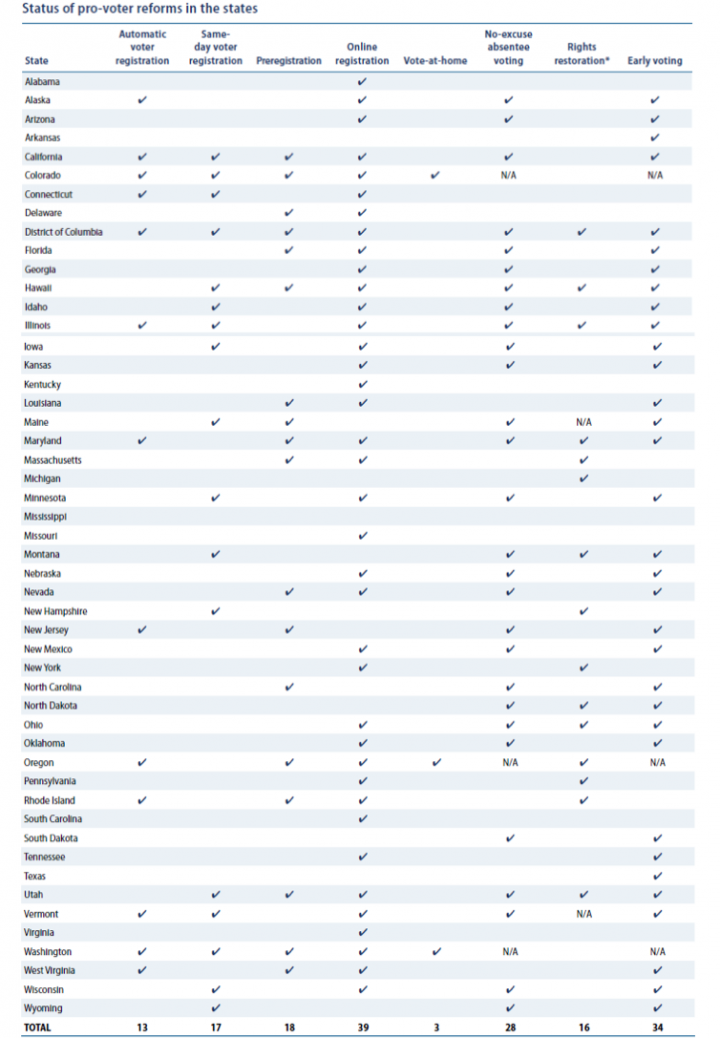 In what may be the most radical move of all, 24 of West Virginia's 55 counties have opted to allow their overseas and armed services citizens vote using their smartphones via a platform developed by a startup called Voatz.
Such efforts have been largely discredited as too vulnerable - most recently by a blue-ribbon presidential committee formed in the aftermath of foreign meddling in 2016 presidential election. Nevertheless, West Virginia Secretary of State Mac Warner is pressing ahead.
Using smartphone-based thumbprint and facial recognition to verify themselves, West Virginia's uniformed armed services members, eligible family member, others residing outside the U.S. will be able to receive and send an encrypted email ballot, which will be stored on the reputedly immutable blockchain as well as being rendered in a paper form.
Whether you can vote using smartphones or not, tech won't be held at bay from doing its patriotic duty by serving as a convenient resource. For help in registering or voting, try these Internet-connected sites:
Click Here to see all information from Symantec on Election Security
Broadcom Software Blogs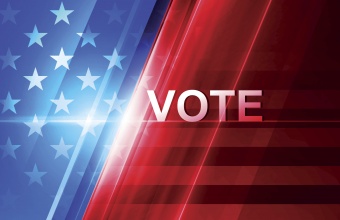 It pays to exercise extra caution, particularly when it comes to campaign email and cellphone communications. Here's what you need to know
Want to comment on this post?
We encourage you to share your thoughts on your favorite social platform.