Smartphone, Blockchain Voting Technologies to get Big Test this Fall
West Virginia's closely watched midterm pilot test of the Voatz system could accelerate the deployment of new election technologies
West Virginia Secretary of State Mac Warner agrees with the consensus view of a presidential commission, election officials, and info security experts – all opposed to any attempt ahead of 2020 to make voting as convenient as online banking.
Which raises a big question: Why is the 63-year-old fifth-generation West Virginian behind a project that will make his state the first ever to use smartphone voting in a general election? The plan is all the more controversial amid criticism of anything remotely related to email and internet voting.
Yet despite the criticism, West Virginia is moving forward with using the blockchain-and-smartphone platform because Warner says the rewards far outweigh the risks in the use case the state's targeting: Allowing soldiers, their families, and other overseas citizens the right to have a say in who's running things back home.
"This is a specific solution to an identifiable problem," he said
Election stats bear out the problem Warner identifies.
The West Virginia experiment is being closely watched. The reason: It may offer the first early indications of what risks and rewards, if any, advanced tech can bring to elections. Among the questions it could help to answer:
Is the West Virginia use case applicable to any election situation?
Does the use of technology threaten secure voting even in the narrowest of circumstances?
Will the biometrics, encryption, and blockchain storage being used suffice to prevent foreign meddling?
Will enough voters use the system to draw valid conclusions that can be extended?
Does advanced technology have a place to support the rights of universal suffrage by making voting more convenient and accessible?
According to the U.S. Election Assistance Commission's comprehensive report to Congress on 2016's election, 7.7 million U.S. citizens were entitled vote as absentees under the 1986 Uniformed and Overseas Citizens Absentee Voting Act, (UOCAVA), which covers armed services members, merchant marines, their families, and other U.S. citizens living, working, or studying abroad.
While they were entitled to vote, few did. Only 13% signed up to receive a ballot in 2016's general election, even though UOCAVA provides special provisions for easy email distribution and return. Of the 930,000 ballots states sent to their UOCAVA voters, only 633,593 – a measly 9 percent of those eligible – were returned, a number that makes 2014's poor 37% midterm turnout seem robust.
What particularly gets Warner's goat are the stats among active duty service members.
The Election Assistance Commission reported that in 2016, only 368,516, or just 18% of the 2 million soldiers and their families serving outside the U.S., received ballots. At the end of the process, accounting for rejections – most often because they were received too late – 11% had their votes counted.
"We've got do better," according to Warner, a Republican. "When you get sent into harm's way you want a voice about who sent you into harm's way," he says
Warner cites these numbers with the conviction of a cause.
His passions emerge from his life before his 2016 election. A West Point grad, Warner is a retired U.S. Army lieutenant colonel and former Army prosecutor. He also served with the U.S. State Department to help establish democratic government and the rule of law in Afghanistan.
The Election Assistance Commission reported that in 2016, only 368,516, or just 18% of the 2 million soldiers and their families serving outside the U.S., received ballots.
What's more, four of his children followed him into the Army. One son served in Afghanistan with a unit responsible for spotting IEDs. Warner says they all had trouble voting.
"They have as much right to vote as we do," he said, "and we owe it to them to give them that opportunity."
Warner's intentions haven't convinced the critics. They've used the state's pilot – it is only that – to question any paperless election system attached to any network. Some are even trying to stop it.
They've been especially harsh on the platform West Virginia is using from a three-year-old Boston-based startup named Voatz, calling it a "horrifically bad idea" because of inherent flaws in encryption and authentication and an eventual threat to the anonymity central to the secret ballot.
Warner counters, saying the critics have misunderstood the pilot.
"I'm not proposing that this goes mainstream - across the board," he said, noting that it extends only to the states 6,000 or so UOCAVA-covered voters.
Voatz is conducting the pilot under a $250,000 contract, which has been funded by Tusk Montgomery Philanthropies, a New York foundation with a mission to make it "exponentially easier to vote."
Warner says the state tested the Voatz system 10 times, including in two of its bigger counties during its May primaries, when it attracted 19 votes in all. It also conducted four different audits.
For the coming midterms, the system will employ numerous safeguards.
The Voatz system uses a native iPhone and Android app that requires a smartphone with fingerprint and facial recognition along with a government-issued ID card. The ballot will be encrypted and identified with a unique code before it's stored on a blockchain with at least 16 and perhaps as many as 32 validating nodes, half on Microsoft's Azure cloud servers and half on Amazon's AWS servers.
While blockchains are more typically controlled by a highly decentralized group of validators, West Virginia's blockchain will be controlled for now by the state and Voatz, according to Voatz founder Nimit Sawhney.
To satisfy best practices, the state and Voatz also developed a way to print a ballot creating a verifiable paper trail, a top-of-the-list best practice.
More Secure than Paper Ballots
Warner argues that the system is far more secure than current UOCAVA voting procedures, which require email, fax, or snail mail, all of which reek of their own vulnerabilities.
"It's much more secure than taking a paper ballot sending it overseas and letting it set in some dusty mailroom until some soldier comes back off of deployment is able to pick that up ballot, find a stamp, sign it, leave it back in that dusty mailroom for another week until somebody comes back to pick it up and put it on military cargo plane to ship it over to be counted in a local U.S. precinct," he said.
Finally, the Voatz system does something that few, if any conventional voting methods do: It allows the voter to verify by matching code whether his or her vote has been received and counted.
"We're banking on mobile devices, we're shopping on our mobile devices, we're sending our credit cards across those mobile devices," Warner said. "We should be able to trust soldiers overseas to use it."
But the system's ultimate validity as a secure means of voting may lie in the way American democracy works down to the bone.
Warner says the 24 counties of 55 West Virginia counties opted into the test. All told, those counties participating in the pilot represent 999 distinctly different ballots, listing candidates for federal, statewide, and local offices, not to mention a number of initiatives.
Says Warner: "Do you think someone from Russia is going to be hacking into your private device that you're signing in with a thumbprint, taking a selfie to use facial identification against a government-issue ID card then validating with another thumbprint afterwards to break into a specific precinct ballot in a county in West Virginia to change one vote?"
It a good question. And by asking it, whether out of patriotic fervor or not, Warner may have poked a small hole in a paper ceiling fashioned of the widely held belief among election authorities that nothing will do beside balloting that relies on wood pulp.
Click Here for all Symantec Election Security Information
Broadcom Software Blogs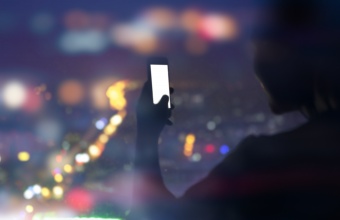 A growing effort is underway to develop ways to secure voting by phone, seen as a potential boon to voter turnout
Want to comment on this post?
We encourage you to share your thoughts on your favorite social platform.